SIBUI, Romania. May 26-28, 2017.  TRANSILVANIA TATTOO CONVENTION is here again. Always such a great show. COME VISIT!!! If you would like an appointment, contact me; viptattoomail@yahoo.com. WEBSITE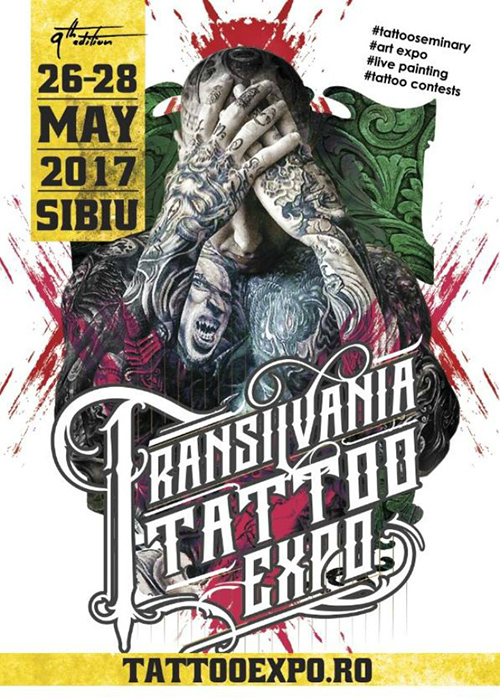 BERGEN, Norway. Bergen Tattoo Convention!!! May 12-14, 2017.  Beautiful city and an amazing show! I still have time slots open. For an appointment, email me at viptattoomail@yahoo.com.  WEBSITE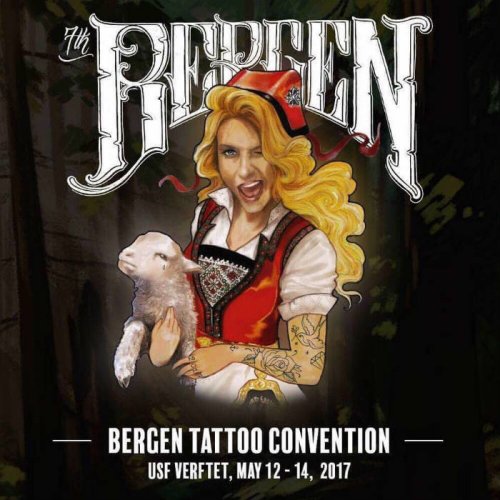 BOLOGNA CONVENTION! March 31-April 2, 2017. It was a great show last year and I'm looking forward to returning! Write me for an appointment, viptattoomail@yahoo.com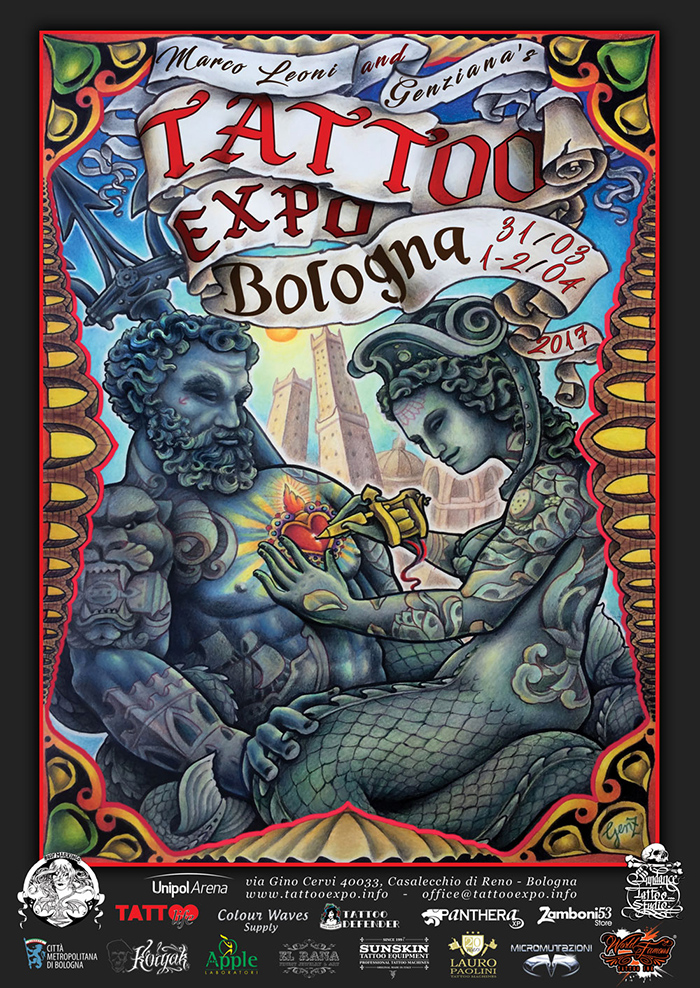 BARCELONA!! Guest spot a Blood & Tears Tattoo. March 9-11. Escribeme para una cita.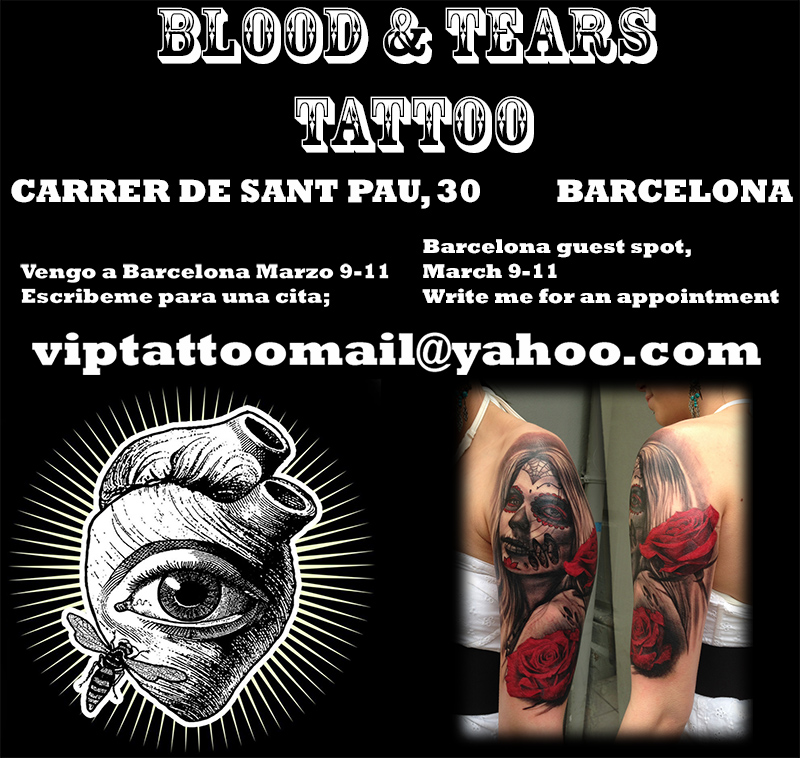 !!LONDON INTERNATIONAL TATTOO CONVENTION!!
Sept 23-25, 2016. Always a great show! Looking forward to returning again! Come by and check it out.  WEBSITE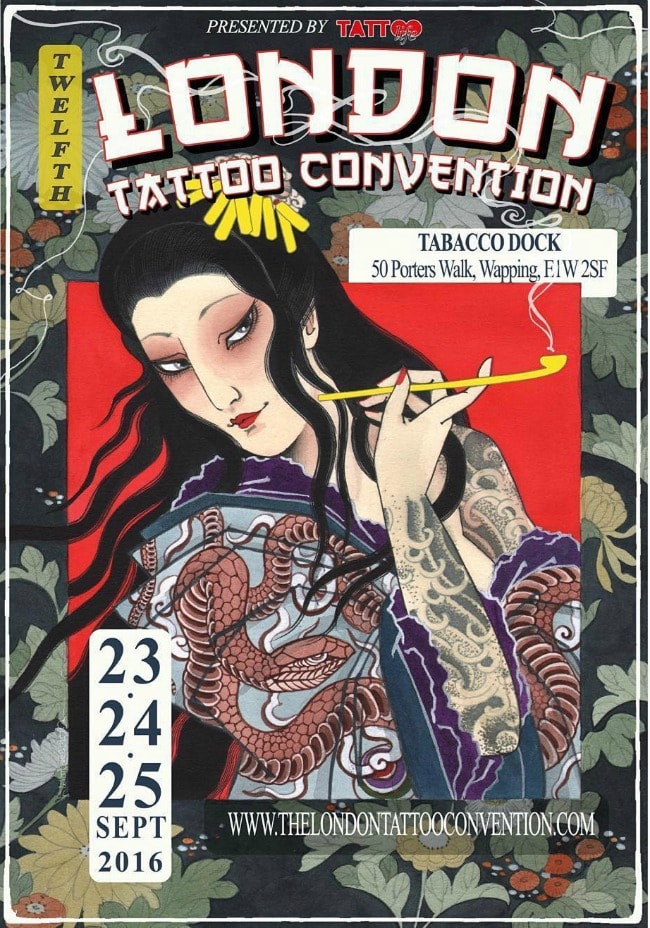 TRANSILVANIA TATTOO CONVENTION!!  Already happened, but it was a great show. And I need to post it here because I painted the damn poster! I also made my 12th ass portrait at the sh0w, on Ovidiu the organizer.  And I won best color and large contests with the leg sleeve of my beautiful wife-to-be, Luisa. It was an epic convention!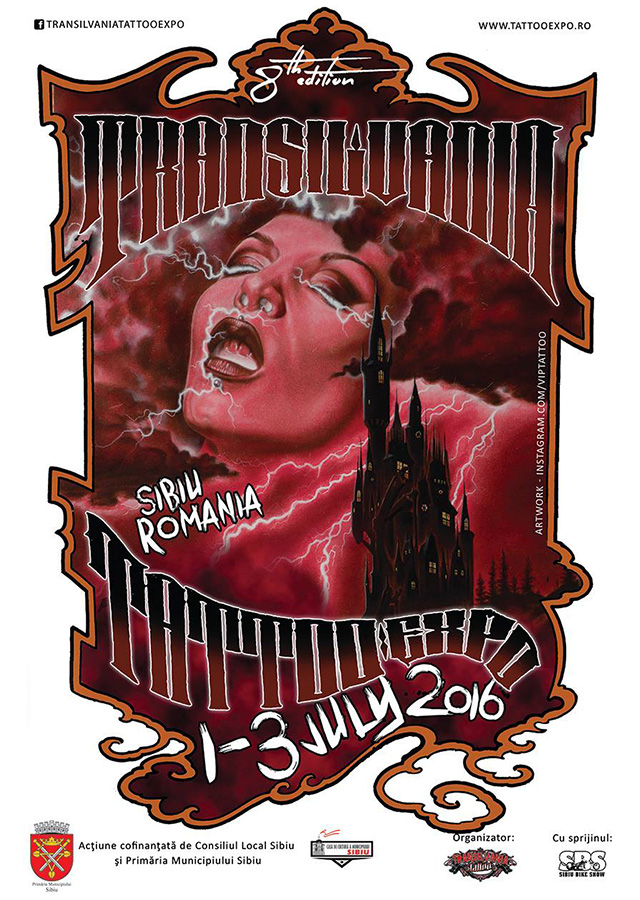 TATTOO EXPO BOLOGNA
April 8-10, 2016. Going to be my first time there. Really looking forward to it. I have times available. If you're interested, email me at viptattoomail@yahoo.com.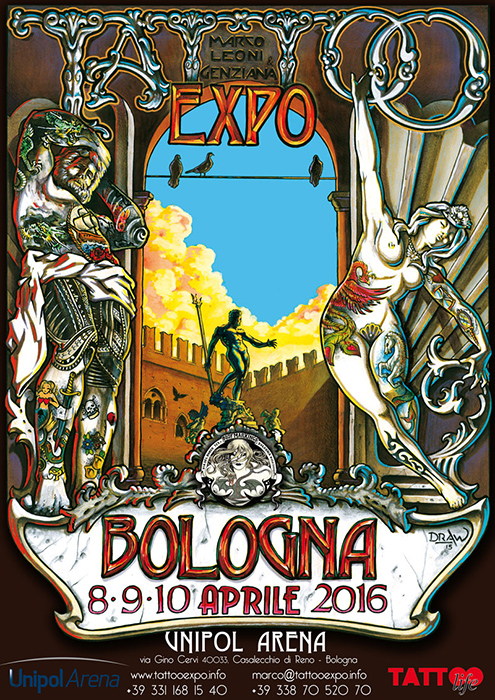 !!BIG ANNOUNCEMENT!!
As of March 1st, 2016 I will be tattooing out of Edo Times Tattoo in Gothenburg. It is located very near Korsvägan, and conveniently, my house. The address: Eklandagatan 6
Facebook LINK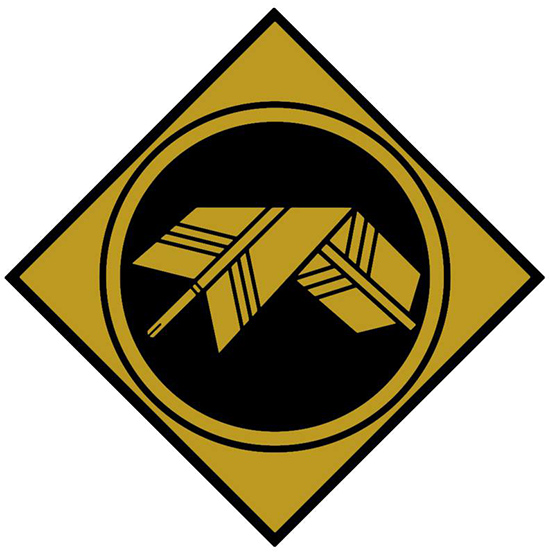 !!TATTOO MELTDOWN!!
Trollhättan, Sweden. Feb. 26-27, 2016.  Going to be my first time working this show, but it was fun to visit last year.  I have time available, so contact me if you're interested in an appointment.